The YK Method for HSC English Tutoring
HSC Year 11 English Tutors
Receive feedback on your writing
Get help analysing your prescribed texts.
Feel prepared for Year 11 and HSC
Standard, Advanced, Extension 1 English Exams
With all of our past YK students receiving a mark of 80+ (Band 5 and 6) in HSC Standard,  Advanced English, 
you can trust that our two-hour English program will prepare you with confidence.
Read our Google Reviews for more!
YK Education has been extremely helpful as a Year 12 student preparing for the HSC. Tutors go through what is expected in the different topics and modules and prepare for assessments early on. They are very understanding and patient through their teaching methods and ensure students achieve the best results they can. My marks have improved as a result of efficient, productive and enjoyable sessions.
I received tuition for English from Year 11. Yuna taught me how to tackle essay questions, and what teachers would look for in an essay. At first, I didn't know how to structure my essay and answer the question but receiving english tuititon from Yuna, I became more comfortable answering different types of questions and use suitable techniques from the text to support my answer.
Year 11 HSC English Overview
Why should you choose YK for Year 11 HSC English Tutoring?
One of the focuses of the HSC English program at YK Education is to prepare students for the upcoming assessments by assisting with prescribed text analysis and analytical and creative compositions. 
This means that even if students are learning Standard English or Advanced English, they receive 2 hours per week with…
1 hour of private lesson per week (up to 2 students)

Since the English prescribed text and assessments are different depending on the school, students have the opportunity to receive individual feedback on their compositions.

1 hour of group workshop lesson to prepare for the upcoming module and build on foundational skills
Students spend one term preparing and building up skills to help them face the end-of-term task for the selected module with relative ease and confidence.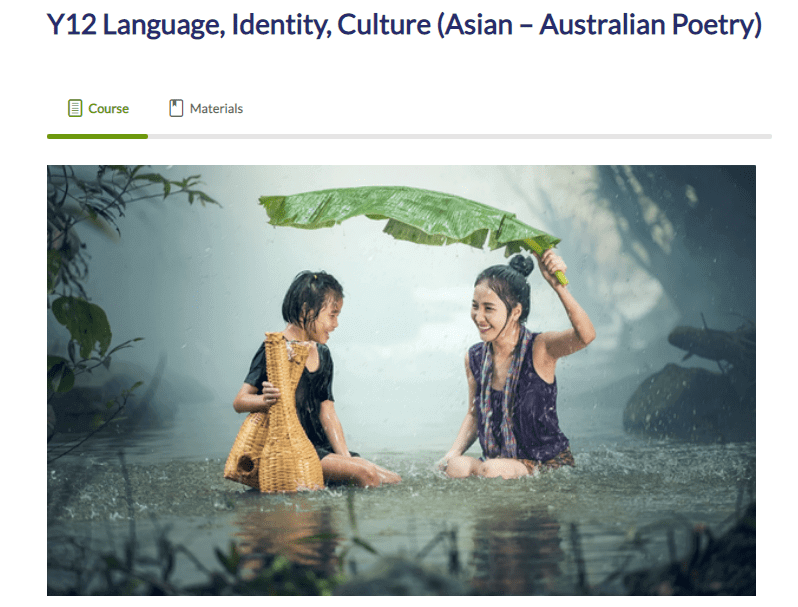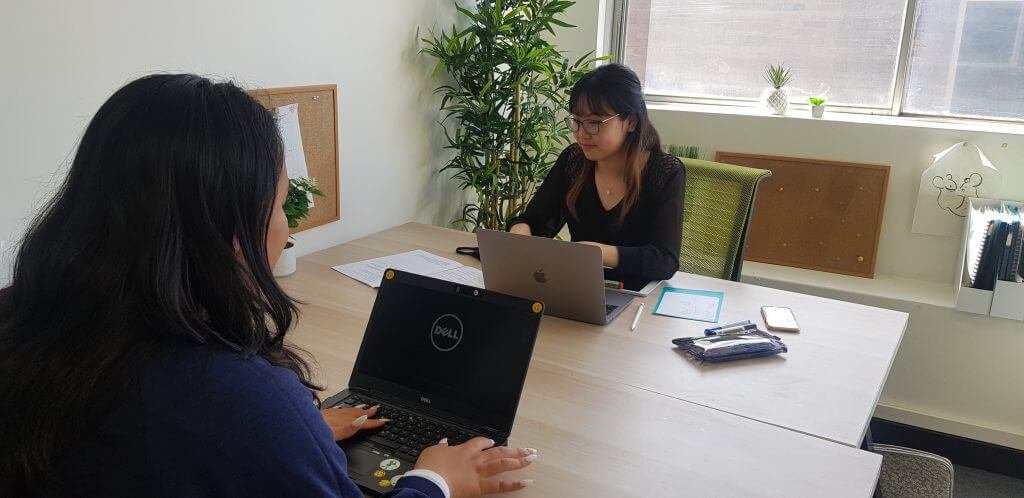 In addition to our carefully designed programs, one of the priorities for YK is for students to feel important and part of the YK family. YK understands your personal needs as well as academic needs like study skills, self-care, stress management.
We believe that true academic success is when students are self-driven and intrinsically motivated to study on their own.
Best teachers know how to motivate students to learn independently and be fascinated by different ways texts can be interpreted.
Call Yuna 0433 314 850 OR
Fill out your details for a free consultation
Year 11 English Syllabus information
Year 11 HSC Standard English Syllabus information
In the Standard English Course, students study a range of types of texts including prose fiction, drama, poetry, nonfiction, film, media and digital texts.
Year 11 English Modules:
Module A: Contemporary Possibilities (A multimodal or digital text which may include film study)
Module B: Close Study of Literature (Analyse a substantial literary print such as prose fiction, drama, poetry)
Common Module: Reading to Write (Examines a variety of texts and consolidate skills required for Year 12 and builds on to Year 12 Craft of Writing)
In NSW, these English Modules are prescribed but the prescribed text studied in class and the order in which the modules are studied is selected by the individual school.
The programs at YK Education is completely customised to assist the individual student's needs.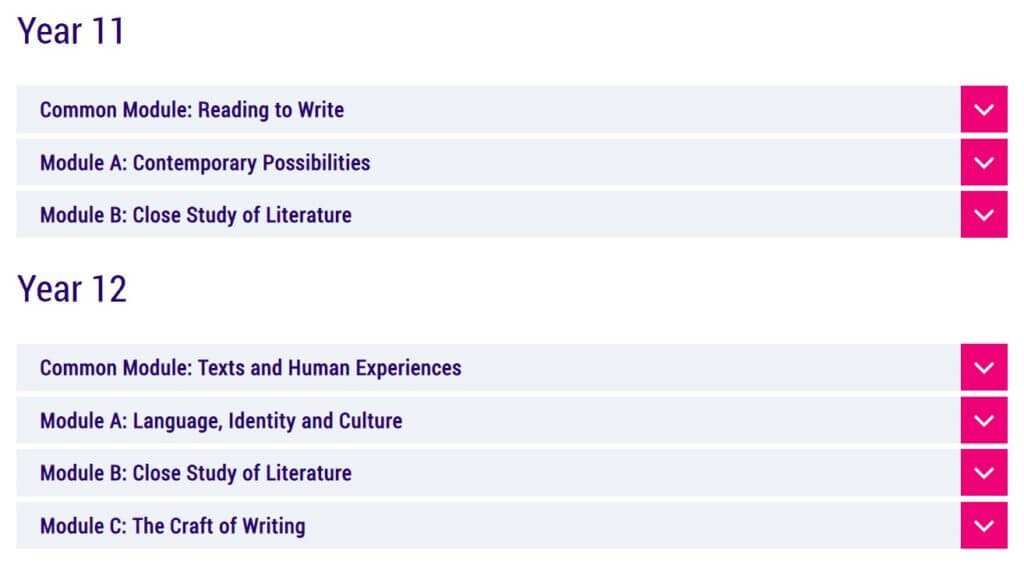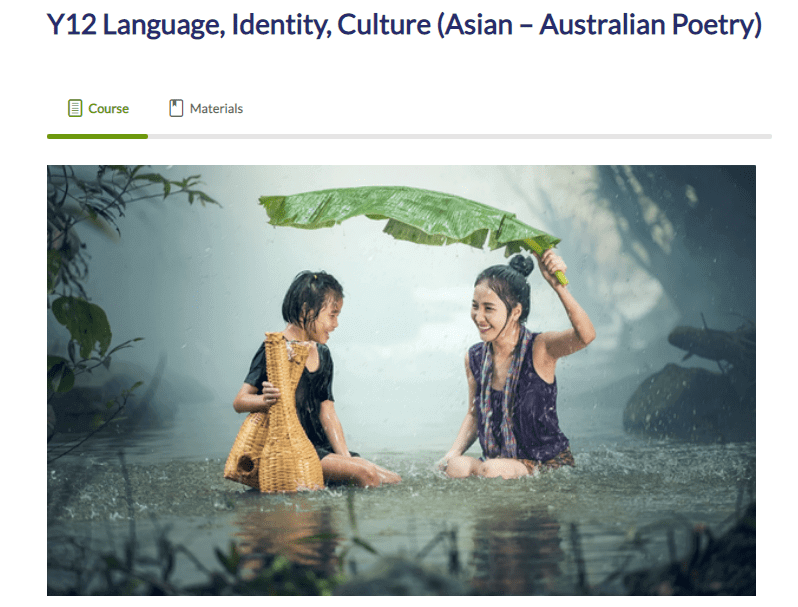 Click below for useful NESA Resources for HSC Standard English
Year 11 HSC Advanced English Syllabus information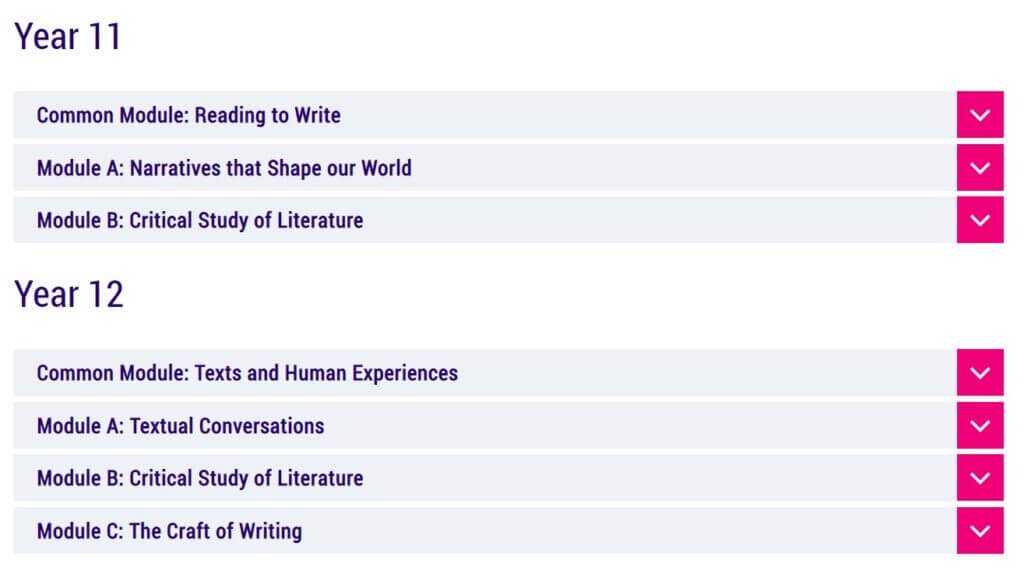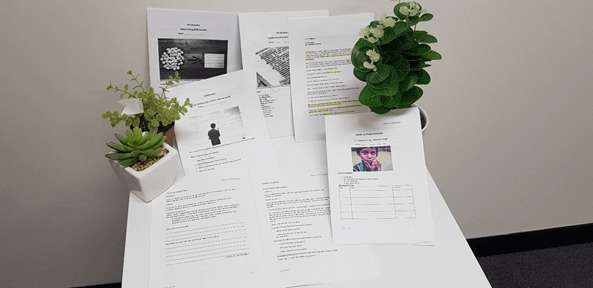 The Advanced English Course involves the study of a range of text types including prose fiction, drama, poetry, nonfiction, film, media and digital texts. One of the differences with the Standard English Course is that students also study Shakespearean drama in Year 12.
The preliminary modules equip students with the skills required for the HSC modules and focus on exploring and critically analysing the ways in which texts and contexts shape and are shaped by different attitudes and values.
Year 11 English Modules:
Module A: Narratives that Shape our World
Module B: Critical Study of Literature
Common Module: Reading to Write
The prescribed texts that schools study in each module and the corresponding assessment is determined by the individual school. At YK Education students can expect to receive a customised program to meet individual student's needs.
Click below for useful NESA Resources for HSC Advanced Mathematics
HSC Year 11 English (Standard, Advanced English)
2 hours per week: 1 hour - learn theory with individualised support, 1 hour - writing workshoop
1 hour private lesson (up to 2 students) to learn the theory weekly

1 hour writing workshop lesson

Resources that you need to prepare for exams

Individualised feedback on your composition

Tips, strategies, mindset to approach HSC English
Ready to start HSC English Tutoring?
Call Yuna 0433 314 850 or fill out the form
1.

I'm looking for a private English tutor. Do you offer those services?

Our service involves 1 hour of private (up to 2 students) and 1 hour of group workshop lessons. 

You will find that the perfect balance of individualised instruction and peer motivation results in a holistic approach to studying. Even in the group lessons, students are following their individual programs. 

This is why past students from YK Education have all achieved at least a band 5 in the HSC and many achieve the top 10 in the whole grade. 

2.

Who are the English tutors?

YK tutors have all received top bands in the relevant extension subject so you can be confident that their knowledge is strong.

In addition to that, every YK-Tutor goes through an official YK teaching course on evidence-based teaching methods developed by Yuna so you can be sure that no matter which tutor you are taught by, you will receive the YK-learning experience.

3.

I'm interested. What should I do next?

Thank you for trusting us! We would love to meet you for a consultation.

Please call ot text Yuna (0433 314 850) for a complimentary consultation or half-price trial.

All lessons will be in an office in St Leonards (2 train stops from Chatswood)

Or if you are far from St Leonards, simply join us online.

Address: 4/50 Atchison Street, St Leonards NSW, Australia, 2065.

Phone: 0433 314 850

Email: ykeducation4@gmail.com
Learn from YK-Qualified HSC English Tutors now
HSC Standard English, HSC Advanced English