The YK Method for Year 9-10 English Tutoring
Learn Literary Techniques.
Get help with textual analysis.
Improve your writing with constructive feedback.
Expect an individualised lesson tailored to your needs.
I highly recommend YK Education as it has helped me identify and understand my strengths and weaknesses in English. Tutors go through what is expected in the different modules and prepare for assessments early on. They are very understanding and patient and ensure students achieve the best results they can. My marks have improved as a result of efficient, productive and enjoyable sessions.
Yuna taught me how to tackle essay questions, and what teachers would look for in an essay. At first, I didn't know how to structure my essay and answer the question completely but after receiving English tuition from Yuna, I became more comfortable answering different types of questions and using suitable techniques from the text to support my answer. It also helped me expand my vocabulary and shortened the time to write essays which helped me significantly during my HSC.
They helped me understand topics I didn't understand and didn't overwhelm me with the amount of homework. I was a student with average, C grade marks. My tutor helped me gain more marks that lead me to a rise in marks by 25%. Thank you, YK education!
Why choose Year 10 English YK Tutoring?
One of the key focuses of our English program is to develop the foundational knowledge and skills that are required for senior English while assisting students with their school work to avoid overwhelm.
Students can expect to…
#1 Learn what they need for the HSC
The Year 10 English YK modules are designed to prepare students for the HSC by working on analytical skills (macro and micro techniques), analytical writing and creative writing.
Every term, students complete two YK-Modules: Analytical Module and Creative Module.
 #2 Prepare for school assessment with us
Students are supported when preparing for school assessments during the term as every school has a different assessment. 
Lessons are methodical and students receive plenty of opportunities for constructive feedback so that they can achieve their individual goals.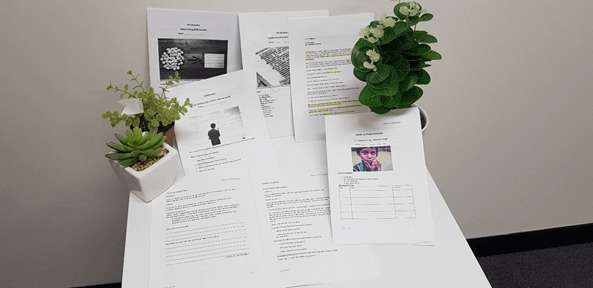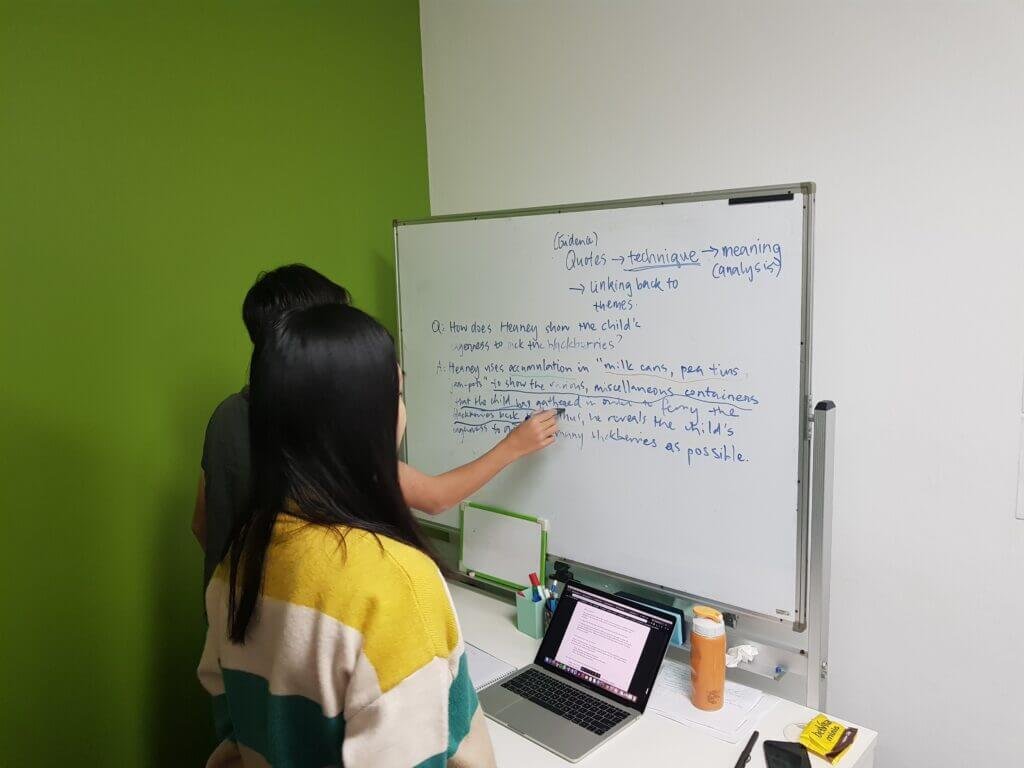 Call Yuna 0433 314 850 OR
Fill out your details for a free consultation
Year 10 English Syllabus information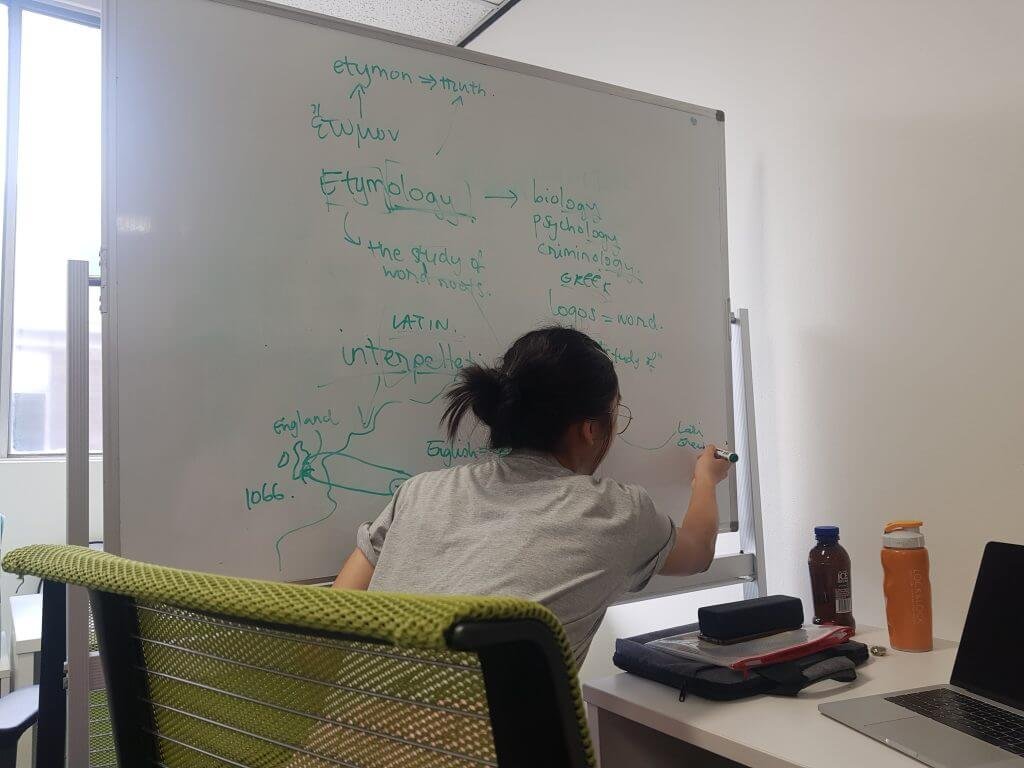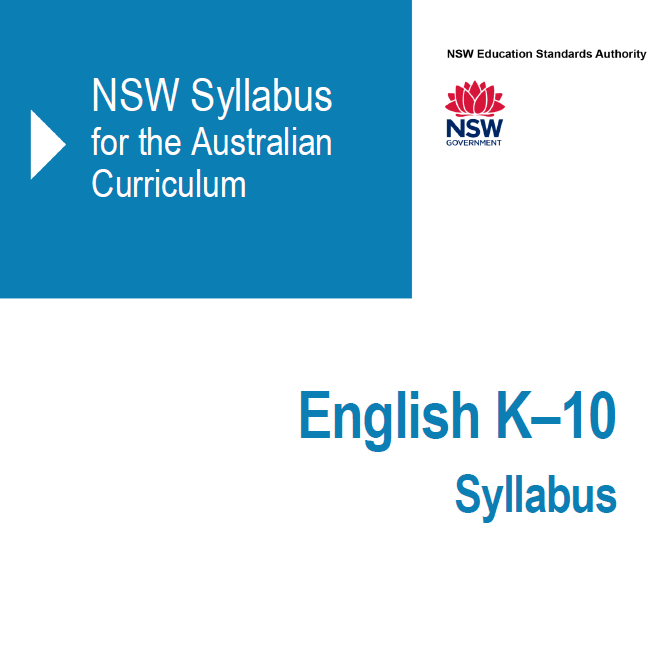 The year 10 syllabus requires students to study examples of spoken text, print texts, visual texts, multimedia texts through fiction, poetry, film, nonfiction, and drama.
Students begin preparing for Year 11 and 12 by:
Responding to and composing a range of imaginative and critical texts throughout the year

Conforming to or challenging the audience's preconceptions and expectations about content and form

Displaying a personal style in their personal, imaginative, critical and analytical compositions.
To address these requirements, the Year 10 English YK Program focuses on three key pillars; 
Identifying and analysing techniques

in texts (prose fiction, poetry, Shakespeare, short film)

Planning

an analytical response using tools

Writing and editing

an analytical composition
Join us for a free consultation or half price trial lesson.

Click below for useful NESA Resources for Year 10 English
Year 10 English (2 hours per week)
1 hour per week- learn theory with individualised support, 1 hour - Writing session
1 hour private lesson (up to 2 students) to learn the theory weekly

1 hour workshop lesson to practise writing skills

Resources that you need to prepare for exams

Tips, strategies, mindset to approach English
Or if you can not commit to 2 hours per week...
Year 10 English (1 hour per week)
1 hour per week- learn theory with individualised support
1 hour private lesson (up to 2 students) to learn the theory weekly

Tips, strategies, mindset to approach English
Ready to start Year 10 English Tutoring?
Call Yuna 0433 314 850 or fill out the form
1.

I'm interested. What should I do next?

Thank you for trusting us! We would love to meet you for a consultation.

Please call or text Yuna (0433 314 850) for a complimentary consultation or half-price trial.

All lessons will be in an office in St Leonards (2 train stops from Chatswood)

Or if you are far from St Leonards, simply join us online.

Address: 4/50 Atchison Street, St Leonards NSW, Australia, 2065.

Phone: 0433 314 850

Email: ykeducation4@gmail.com

2.

Why do you have the option of the second writing hour?

Another skill that students must learn is exam strategies and being able to write 800-1200 words within a time limit. Regardless of whether students have detailed notes or essay plans on a prescribed text, if they do not answer the unseen question completely or they do not write enough, examination marks will not be reflective of their true knowledge. This is why we have introduced the second writing hour to focus on exam skills.
Learn from YK-Qualified English Tutors now
Year 10 English