Hi! My name is Yuna and I'm the backbone of
the YK-Education Family.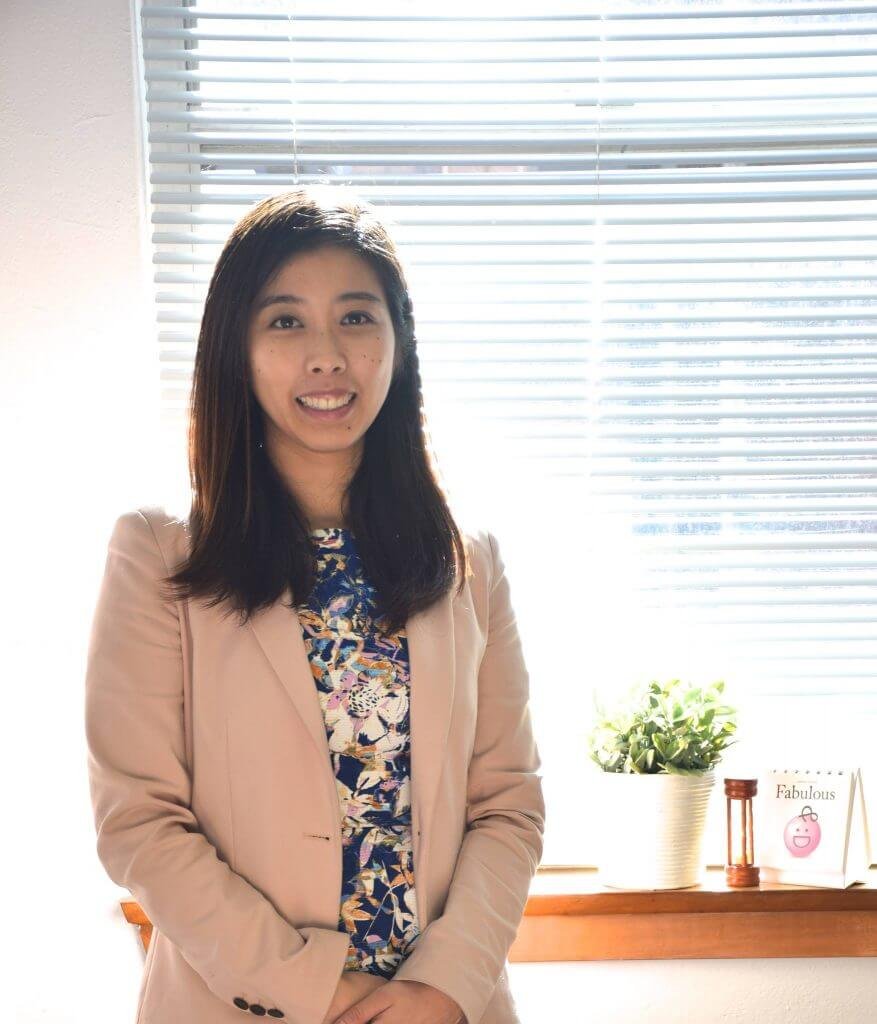 "I lead our team of tutors at YK-Education.
I used to be a NSW High School Teacher and now I am on a mission to provide individualised lessons to students.
We're here to support you so that you can focus on feeling good about yourself by helping you achieving your personal best!"
Why does our HSC tutor program work?
The YK-Method follows a Student-centred, Teacher-guided approach
We differentiate programs for different schools and individual students.
Every school follows a different timeline or topic sequence.

Every student has a different set of topics they struggle with and different ways of learning.
You will receive truly customised and individualised lessons in a structured learning environment.
We assess your current ability, knowledge gaps and your school's lesson sequence. This will dictate pace, strategy and the focus.
We create your program, and our tutors use YK-teaching materials to cater to your needs.
What do our students say?
The YK-Method implements the best features of both Private and Group HSC Tutoring.
We simulate a private tuition environment with:
Customised learning program to target every student's unique educational needs and struggles

Quality YK-theory books and exam questions that are aligned to both the NSW curriculum and the school's order of topic

Flexibility in the program where students can ask questions about homework and receive help to prepare for school assessment tasks – lesson are planned for you!
As a bonus, you'll experience the social aspects of group tuition which allows you to be inspired by others' work ethics while making new friends.
Teamwork between our YK-Qualified Trained HSC Sydney Tutors and Yuna.
Are all 99.95 ATAR high achievers, good teachers?
We don't simply match a high achieving graduate to a student in need. High ATAR doesn't mean that they are good teachers – remember university qualified teachers study for at least 4 years to learn to teach.

All our Maths, English, Japanese tutors have:

Achieved top bands in at least HSC Extension 1 their teaching subject

Passed a training program run by Yuna, a qualified high school teacher, to learn evidence-based teaching methods that are back by research so that students can learn most effectively.
Each student's customised lesson plans is developed in consultation with Yuna, the NSW Qualified High School teacher. You'll always see Yuna in the centre assisting tutors and students behind the scenes.
What do our YK- Education HSC Tutors say?
Experience our individualised tutoring program
Ready to trial the YK-Method?
Whether you are a Japanese Beginners, Japanese Continuers or Japanese Extension student, implementing additional study within the school holidays will likely help you when you return back to the classroom.
With only 2 weeks, here's how you break down your study load.
Read More »
Whether you are a Standard English, Advanced English or are an Extension 1 or Extension 2 student, it may seem daunting studying for it.
With some clever planning, here's 4 steps to breaking down your study load in a short time.
Read More »
Whether you are a Standards Mathematics, Advanced Mathematics or are an Extension 1 or Extension 2 student, it may seem daunting studying for it.
With some clever planning, here's 5 easy steps you can break down your study load.
Read More »
If your child is studing Japanese for HSC this is the place. Sure there are many places but this one is the best by far and that's my child's opinion.
YK Education was the ideal help for getting me through the Japanese HSC Acceleration course. My tutor Yuna was extremely supportive and always provided relevant and succinct exercises to not only strengthen my prior knowledge but also build on areas which were unfamiliar. I chose YK Education because one of my peers in my class always had advanced booklets that helped him achieve high results, he didn't want me to be tutored with Yuna because he knew it was so effective I could top the class! I only wish I'd started with YK Education sooner.
Working at YK Education has been a pleasure, with a strong support network not only for student learning, but also for tutor teaching. Being both an English and Math tutor, I have been able to develop a personal connection with the students, seeing their personal and academic growth. Tutoring at YK is a unique and rewarding experience in the sense that it focuses on the student-centric model. This allows for students to clarify any issues they may have with school topics, and is not constrained to teaching pre-determined topics. It is very much flexible and tailored to each student's needs. The atmosphere within YK is also very friendly, which can be seen in the relationships between the students and YK staff. YK's unique approach to student learning and supportive environment has been a real joy not only for the tutors, but for students as well.
Akhil Venkatesh
11/10/2021
An awesome tutoring centre that teaches us a lot of skills that normal mainstream schooling leaves out. My results have improved after being taught here.
Highly recommended! Best in the field. A supportive environment and will have your best learning interests at heart. YK Education is innovative and always adapting new ways to improve the student-tutor experience.
Yuna is an excellent tutor for the HSC continuers and extension Japanese courses. She has comprehensive knowledge on the course content and examination requirements for both subjects. Yuna is also an extremely friendly and patient teacher, it was always a pleasure having her guide me through these subjects and receive extremely constructive feedback. With her help, I was able to achieve a first in course for the continuers Japanese course and a band E4 for the extension Japanese course. I would highly recommend Yuna to anyone for the HSC continuers and extension Japanese courses. Thank you for all your help Yuna!
どうにもならないほど成績が悪かったのですが、先生方の叱咤激励のお陰で目に見えて成績があがりました。子どものやる気を引き出す、そんな指導をして下さいます。 日本の塾のようなきめ細やかさで対応してもらえます。子どものみならず、保護者への連絡やフォローも行ってくれます。
My son attended YK Education for 4 years for English and maths. He gained a lot of confidence and his mark improved tremendously. The lesson structure was well crafted and easy to follow. Tutors were very supportive and caring in various ways during the 2020 HSC. I highly recommend YK Education.
Frequently Asked Questions
Are you an HSC private tutor?
Students can expect a customised learning program that follows the same order as their school that is structured and taught by trained tutors with inhouse resources. YK programs are two hours per week with one hour being a theory lesson with 1-3 students and the other hour being an exam preparation lesson.


Do I have to enrol for both the theory and workshop lesson?
The theory lesson (one hour) fills knowledge gaps for Maths or English topics. The workshop lesson (one hour) prepares students for assessments and HSC examinations so the program is an effective
combo.


I live far/busy during the week. Do you offer online lessons?
Absolutely. We do recommend that students come into the centre to build a relationship with us first but if that doesn't work for you, students can opt in for completely online. The lesson quality is no different, we just think it's easier to socialise in person 🙂


Do you come to our home?
Our lessons are done in the centre in St Leonards or online. Parents have told us that their child focuses better in the centre as they are inspired by other students. Online lessons are also possible.


Who are the tutors?
YK tutors are high achievers who have received band 6 in at least Extension 1, most of the time Extension 2 so they understand their content well. Additionally, YK Tutors have been extensively trained to follow the YK-Method have been proven to work for students who are both already excelling in their subject and those looking for a confidence booster.

Join us for a trial lesson and you will know what we mean 🙂
Chat with Yuna
0433 314 850 or