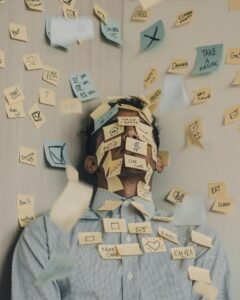 April Event in St Leonards:
Secrets to beating Procrastination study workshop for Year 10, Year 11, Year 12 Students

「お勉強の先延ばし癖の改善方法」
ホリデーワークショップ
Day 1: Thursday 14th April 10am – 5:30pm (online or in-person)
Day 2: Thursday 21st April 10am – 2pm (in-person to get your free lunch!)
Lunch is included in your ticket fee.
Join us in St Leonards on Day 2.
Register HERE for our 1.5 day study skills program: https://forms.gle/cn8NrxeH56dnk2qn9
The program is split into theoretical and practical components that encourages students to implement the study strategies at home between Day 1 and Day 2 (25 minute and 50 minute intervals).
Knowing these study strategies, mindsets, and useful apps will change the way students approach senior studies so that they stay motivated and maintain consistent study habits.
Students have opportunities to ask questions to our YK tutors after each study session.
Also Read: How to study for HSC Maths Exam – What to do in the weeks, days and hours before
1.5 DAY STUDY SKILLS PROGRAM
Day 1 - Session 1: Secrets of past students that ACED the HSC that will CHANGE the Way You Approach Studying
Hear from a panel of past HSC students who achieved successful results and find out their secrets to acing the HSC. They will be covering topics ranging from balancing priorities, strategies they used to limit distractions and stay motivated, their studying regrets and more! Attendees will also have the opportunity to ask questions.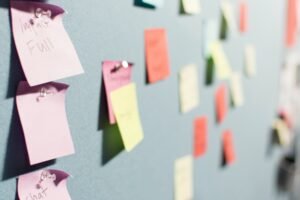 Day 1- Session 2: Easy Steps to COMPLETELY change The Way You Make A Study Plan
Use useful apps for planning effective study schedules and work together with a coach to implement them for a more intuitive study plan that will optimise your time.  Tailor your study plan to your weekly schedule, interest and needs  to help you find the perfect balance between social life, hobbies etc.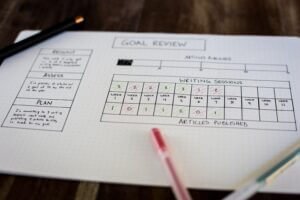 Day 2 - Session 3: Habits of top band students that you want to know now to prepare for your HSC success
This session is about maintaining the habits and strategies students learnt over the last few days. Find out tips to stay on top of studying during the school term! Students will also have the opportunity to create a study plan for the upcoming term.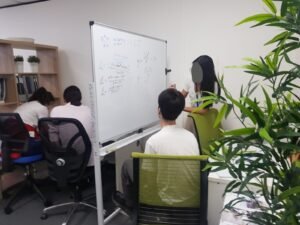 Day 2: Lunch 
Find your accountability buddies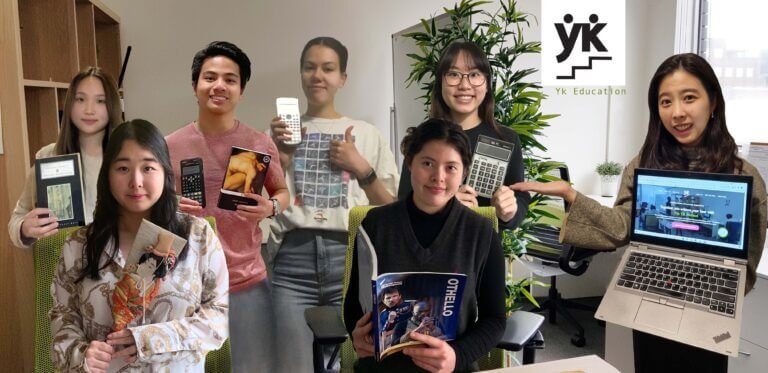 YK Education is led by Yuna, a qualified high school teacher who oversees a team of highly capable uni tutors. She understands the ever-changing demands of the HSC syllabus and together with her trained YK tutors, they endeavour to create the most conducive learning environment that offers exceptional academic support while preaching the importance of mental and emotional health for your child.
Yuna and her team of phenomenal tutors can help you better understand and tackle HSC Maths, English and/or Japanese so that you can ace that upcoming test. We offer personalised lessons that centre around not only you but also the HSC syllabus so that you can feel more confident in your schoolwork.
Find out more about us here. 
Not sure where to start? 
Give us a call on 0433 314 850 or email at [email protected] and get started with our amazing HSC tutors. 
So, what are you waiting for? Get in touch today!